| | |
| --- | --- |
| Posted on November 28, 2014 at 5:30 AM | |
By Dhruv Rao
Sometimes, while we wait for something to happen, we often become pessimistic that it will ever happen. Sheldon's confession to Amy this week is something she has been craving ever since the latter half of the fifth season, and over the years we have seen her become cynical towards it ever happening. For instance, last season, she remarked that Raj and Howard would achieve the intimate relations she desires before Sheldon and her do. In the spur of the moment, the viewer may think it to be funny, but truth be told Amy really did feel like it would never happen. However, in this year's valentine episode, Shamy made a huge leap on a train to Napa Valley. Looking at those moments now, they seem very small steps in comparison to Sheldon's huge "I love you too" this week. Furthermore, his response before Amy's explicit confession is what made her gape. Dear writers, before we continue, I must commend that scene as it will be one of the "big moments" that will fit into the highlight reel of the series.
The rest of the episode wasn't a letdown either, as it exemplified the new subtle writing techniques the writers have acquired over the years. For instance, giving Howard's cousin a name (Jeanie) and a face after the writers barely mentioned her five years ago is something the writers would have never accomplished a few years back. (PS That episode, "The Adhesive Duck Deficiency", is one of the classic episodes because of the Penny-Sheldon scenes). Furthermore, tangling that element with the ongoing saga between Howard, his mom and Stuart was a nifty trick. The result was a limo ride filled with bursts of comedy and a few awkward moments when Jeanie mentioned the awkward relationship she had with Howard in her father's Corolla. The scenes mingle well with Leonard and Penny's moments when they reminded me of Marshall and Lily from How I Met Your Mother. For example, when they were dancing and said that the wished no one were coming, I knew right then that they were Marshall-Lily quality. A silver lining in the episode is Emily, who seems to be getting serious with Raj now. I admire how the writers have placed Raj in a fulfilling relationship, and how Emily loves thriller movies.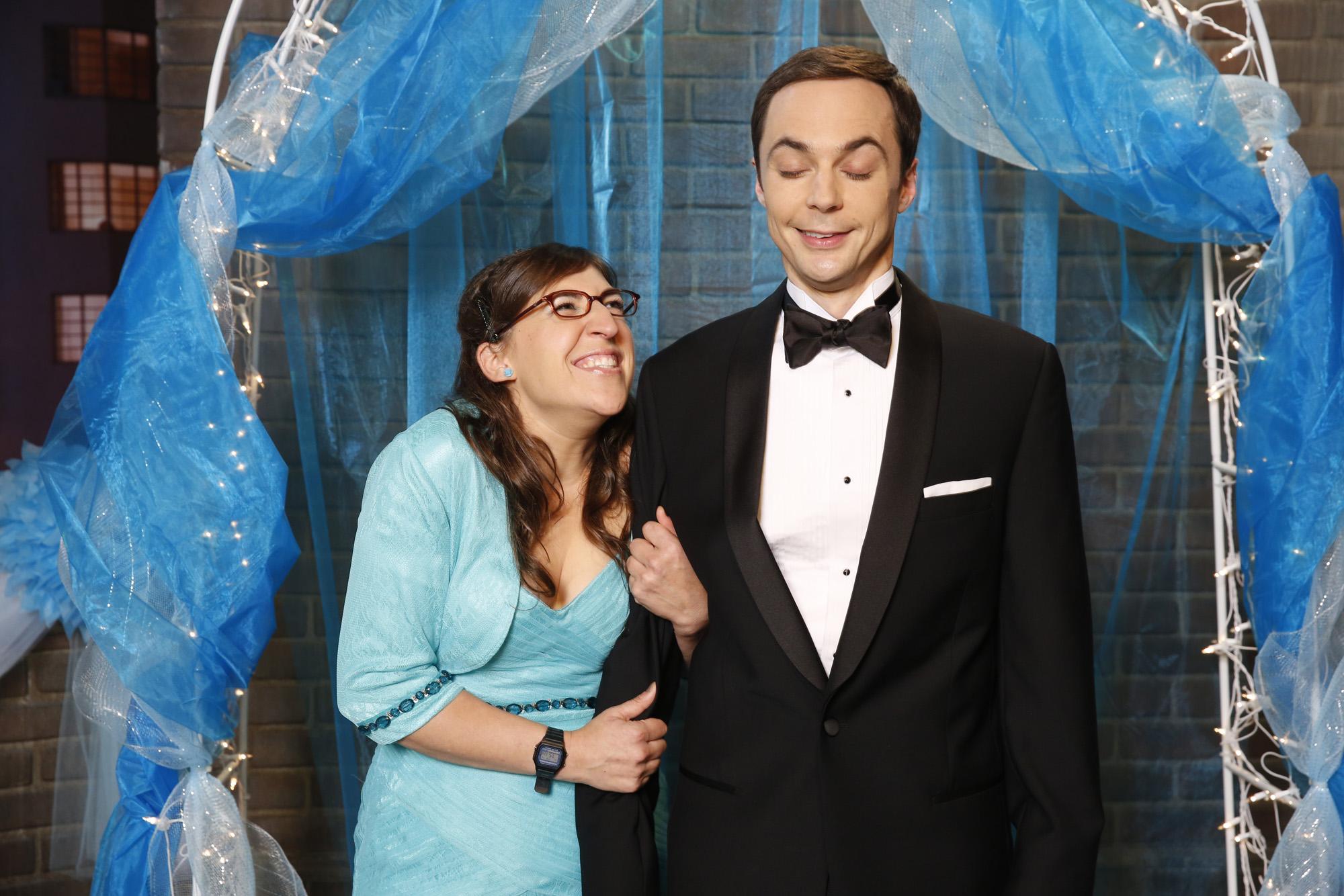 The first episode was almost perfect with a few clichées here and there; however, the second episode didn't completely absorb that momentum. The plots were not as funny and flowing as those in Prom, especially the A-plot regarding Leonard's surgery. Admittedly, I liked how the writers portrayed Sheldon's deep care for Leonard and his obsessive nature simultaneously. The various punchlines from Sheldon are everpresent, and they render the entire plot a lot more funnier. Furthermore, Penny and Leonard's relationship seems to be strengthening, a sign that the writers will soon discard their plotlines and focus on the other characters in unstable relationships. That is my educated guess after watching HIMYM side-step Marshall and Lily as murals in the ninth season. Another positive element of the episode is the balance between geek and sophistication, as the B-plot advances Raj's personal life: his parents are splitting up. The timing is key here: we hadn't seen them in a long time, and the last we saw them, they were unhappy. The writers once again took advantage of their given situation and made Raj's parents split, and gave the reason of bottled up feelings. The various cameos of the Koothrapallis makes sense now, and so does Raj's unhappiness. The line that caught me the most was that he would have to celebrate Diwali twice: a strong oxymoron. The continuity of the series has considerably improved since its early days, and that's what matters the most here...
Grade: A/B
Stray Observations:
- Bernadette: "Howie let go of him!" Howard: "Not until he stops humping his way up my family!"
- Raj told Emily about Howard and his cousin's awkward encounter on their first date.
- The "Say Cheese!" was a perfect closing moment for the episode, especially the "Say...COUSIN!"
- Amy can fit 56 fava beans in her mouth. Mayim Bialik's expression while delivering the line was priceless! 
- Sheldon thinks Jay-Z is a typo.
- Raj made coasters for Bernadette and Howard with his face on them: a good reason why his parents got divorced...
- Leonard is Sheldon's "mucus-powered white-noise machine"...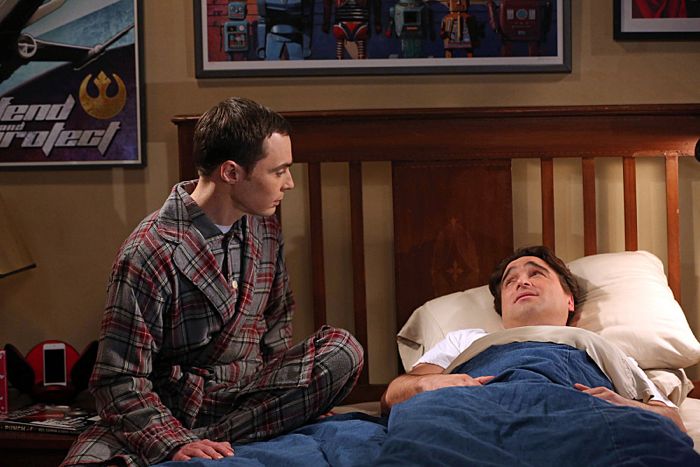 Categories: The Big Bang Theory