| | |
| --- | --- |
| Posted on April 4, 2013 at 12:50 AM | |
By Dhruv Rao
Regina King reprises her role as Jeaneane in this week's monotonous TBBT. This show can be funny when it has heart and naturalism involved. However, when it has its main cast opposing each other, the result is usually mediocre or, in this case, disgusting. It felt a bit weird, to be honest. The main plot of the episode could be stated as sweet-talking to those in charge.
Although its plot was weak, the episode came across what seemed to be comic moments. Sheldon starts it off with a small exposee on head explosions everytime a stupid "thing" is said. Then we come across Penny's attitude towards Leonard's naivety, and Amy's never-changing abetting attitude towards her boyfriend. And because I commonly refer to Sheldon as the jerk/boor of the show, he never reciprocates. Maybe once his feelings may have reached a certain depth which I admire greatly, but it's good to know that the same old churl still lives inside him...
The element which I actually fancied was the little flashback to Sheldon's first HR meeting. Moreover, as the storyline kept dragging itself on this dry road, Leonard visited Mrs.Davies in the gym with Sheldon's nemesis, Kripke. Many people competing for the same thing is a cliched sitcom device which people watch repeatedly and still get fooled by its appearance. Sheldon continues by insulting Jeaneane by giving her a movie about black slavery in America. Moreover, he attends the memorial service to get asssured on the tenured job.
Raj gets all emotional in this episode. He rants about his parental issues, which makes Bernadette furious, and shouts everything he says. He then gets on Mrs.Davies' nerves once he sends the 19-minute clip of his autobiography. He finally ends by insulting Sheldon's mother, which Sheldon does reciprocate, and attends the memorial service in honor of Prof. Tupperman. Let's not forget his little dog, who is so pampered, that awaits a seat warmer.  
It's hard not to get involved in a scheme that involves money. So, I do appreciate Howard's indifference towards the matter and his integrity towards his employer. He also acts as a catalyst who gets everyone to the memorial just to bicker. The reprising idea is of Penny's bodacious appearance. Once again she uses her appearance, which Amy and Raj stare at constantly, to flirt with members of the scientific community. Finally, all ploys do work out so everyone becomes satisfied. Jeaneane gets scared from Sheldon's awkward handshake, and the viewer is completely dissatisfied...
Grade: C-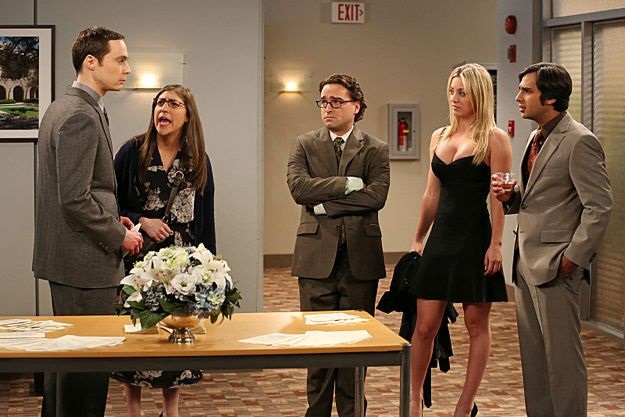 Categories: The Big Bang Theory